What information is collected by our cohorts?
ORCHESTRA-Cohort relies on standardised medical check-up procedures and standardised data collection for all the different partner studies to ensure proper comparison. One of the first project's tasks has been to implement an extensive research tool to provide specific details on the characteristics of the available data (quality, completeness, source, and typology).
The "Mapping Tool" was designed as an online questionnaire and came into general use by all partners in February 2021. The first grahpic below provides an overview of the most common symptoms ORCHESTRA cohorts collect that occur during an infection with COVID-19: fever, cough, diarrhoea, runny nose, headache, dyspnea and wheeze.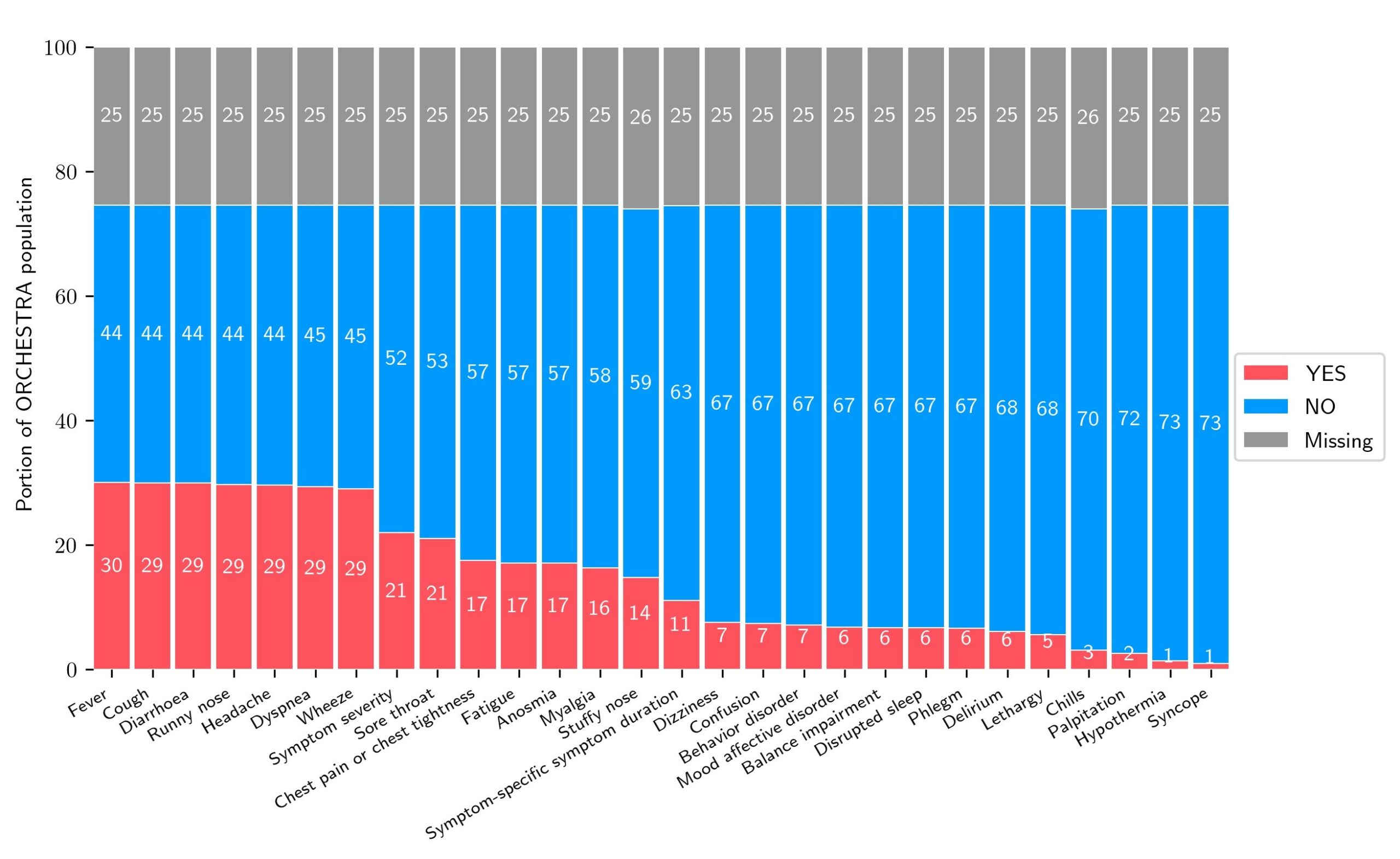 The second graphic shows which simultaneous presence of other simultaneous diseases ("comorbidities") in addition to COVID-19 are part of the questionnaire.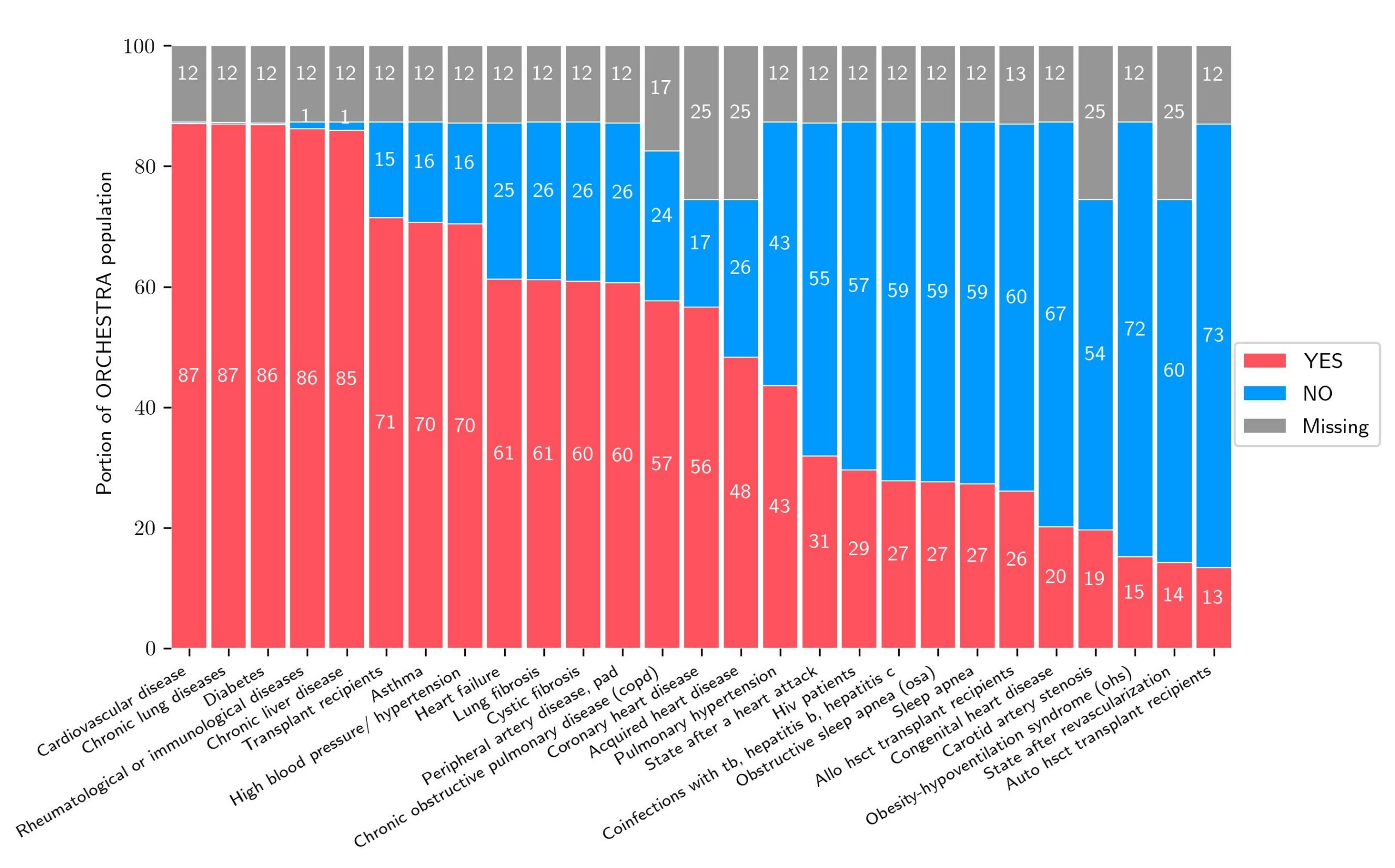 Graphics provided by Anna Górska, University of Verona, creation time area March – May 2021